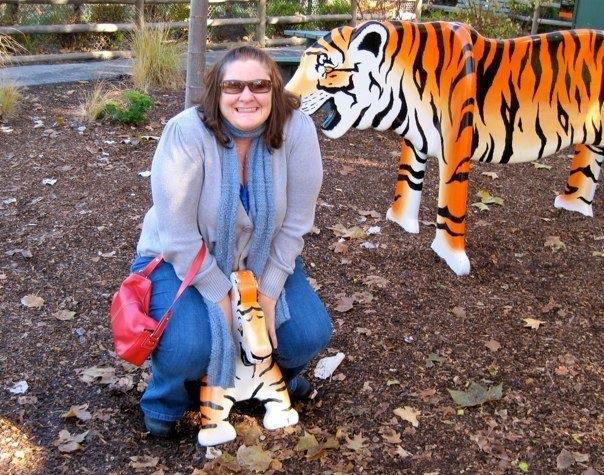 Phone:
Email:
Degrees and Certifications:
Ms.

Pia Longinotti
Welcome back Scotties!!!!
Yearbook announcement: seniors- the deadline for submitting your senior pictures, baby pictures and senior quote is Friday, October 18! Please use this link to submit your pictures: Senior Pictures Link . Use this link to submit your senior quote: Senior Quote Link
It's that time of year again! The air is getting crisp, the trees are bursting with color, and FHS is alive with learning. This year, my day is again filled with freshmen, upperclassmen and budding journalists. The freshmen are working to become clear, confident writers, and proficient readers with an arsenal of reading comprehension tricks in our pockets, while the upperclassmen are preparing for success in their college English 101 classes. My Yearbook class is embarking on the joys of journalism while learning the fundamentals of yearbook, layout and photography. I'm looking forward to a great year together! I am so excited for our new school year together.
This site is designed to give important information to students and parents, provide a place to check up on weekly assignments, and provide links to additional English help. Check back here to get information on things such as Extra Credit assignments (Announcements page), missed assignments (Homework Calendar), and other pertinent information.
Additionally, my classes are moving to Google Classroom for most classroom assignments. This means that the documents and assignments will be hosted on Google.com, and students will access them from our Google Classroom classpage using their goscotties.com accounts. I'm hoping that this will cut down paperwaste in my class and will decrease the number of missing assignments from my students. Students can access this resource from any computer that has internet access, or by downloading the app to their smartphones. If you have any questions about Google Classroom, please contact me!
Period 1 code: be7gsu
Period 2 code: ypzut4w
Period 3 code: 2m0hlz6
Period 5 code: lqcu4bs
Period 6 code: kyhaspg
Just a quick grade book reminder, I enter assignments into Skyward as I assign them with the date an assignment is due. Skyward's default is to then say an assignment is missing and past due once the due date comes and goes. It is not really missing, it just means I haven't entered it in yet. If your student has a missing assignment, it will be given a score of 0, and coded M for missing. Due to the nature of English assignments, I don't always have things entered the next day, as I like to read and give feedback on our assignments. If you have questions, please feel free to email me or call anytime.
If you have any questions, please don't hesitate to email me at plonginotti@freemansd.org, or call at 291-3721.
Last Modified on October 10, 2019